Enabling Clouds in Bermuda
Getting the most out of your Cloud-based Applications
Most enterprises depend on a myriad of applications to run their business. Many of these applications are Cloud-based, meaning they reside on hosted solutions outside of an enterprise's private network where there is a lack of visibility and control.  As a result, users often experience performance and security issues without prioritization or a minimum level of performance guarantee as they access various applications across the internet. Therefore, mainstream Cloud solutions now offer private connections for enhanced enterprise performance and to alleviate security risks and concerns.
In this article, we discuss the ways most Cloud and network providers are helping address these issues as well as a specific case study of how a popular Cloud-based solution is being enabled locally for an enterprise customer.
There is a common misconception that a fast internet connection guarantees a flawless performance on Internet applications. Most high-speed internet connections are shared and are susceptible to intermittent network performance and slowdowns, often attributed to latency and packet loss when networks get congested.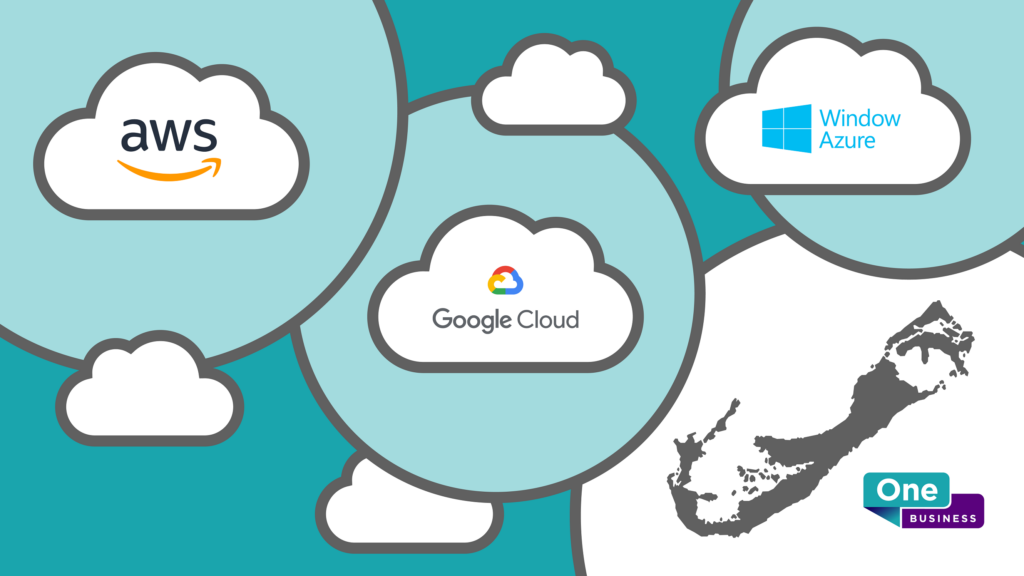 In fact, there are 3 key factors that most commonly affect end-users Cloud application performance:
Network Prioritization & Performance of Applications at the end-user location
Public vs Dedicated Access to the Cloud
Guaranteed & Secure network connectivity to the Cloud
Network Prioritization & Performance of Applications at the end-user location
Most IT organizations build the network at a user's location with standard configurations, without looking at performance management at the application level, or accounting for bandwidth-hungry applications. Users (and sometimes even WiFi visitors) can eat up incredible amounts of data on the most innocent of applications; Online news or training programs, social media websites, or reviewing highlights from last night's big game. These types of applications are both unpredictable and bandwidth-intensive and can seriously affect the performance of your mission-critical Cloud applications.
For this reason, a properly managed Network solution is required to prioritize in-house application traffic and its access to the Wide Area Network. Doing so ensures protection from expected losses of connection or quality for your most critical applications.
Public versus Dedicated Access to the Cloud
All major Cloud providers offer private connections to their Cloud applications for Enterprise customers.  This provides guaranteed access, and best-effort performance levels and avoids any security issues generally associated with their or your public Internet Cloud connection.
NO Major Clouds in Bermuda
There are currently NO major Clouds in Bermuda.  Cloud providers like Microsoft, Google, AWS, and Oracle provide private access to their Clouds exclusively in major international cities, such as New York, Toronto, and Miami.  Thus, clients in Bermuda can often experience performance issues because of packet loss, delay, or jitter, often related to congestion or over-provisioned Internet networks.
Guaranteed network connectivity to the Cloud
In Bermuda, Telco network providers are best positioned to provide the guaranteed connection and performance enterprises need. They are experienced in providing end-to-end connections, independent of the Internet, that connect user locations directly to the Private Cloud access in the gateway city without traffic contention or loss of data.
This solution design also completely segregates the Cloud application from any Internet access guaranteeing both network performance and security since there is no mixing of traffic types, inside or outside of the Cloud.
Local Case Study:
Let's discuss a specific example to highlight the importance of private cloud access to a local Bermuda Company.
One Communications, Bermuda's Tier 1 Solutions provider, recently implemented Microsoft Teams for a client with a direct connection to Microsoft's Cloud.  The Client, a large multi-national re-insurance company, was performing a global roll-out of its Microsoft Teams application.  The client had previously been utilizing Microsoft Teams as a work-from-home solution using strictly public Internet access.
Despite enjoying the application's wide range of capabilities, the client did not want to replace their global PBX network due to the Microsoft Teams' perceived performance gaps. Instead, they decided to wait until an Enterprise-class Microsoft Teams solution could be implemented.
Working directly with One Communications, the client implemented an MS Teams solution in New York and Toronto with a local telephony gateway and local number access in Bermuda. One Communications provided local high-speed access to all their offices and guaranteed throughput connections to their Microsoft Azure Cloud instances in New York and Toronto. The solution facilitated Local Voice Calling to and from Bermuda, saved the client money, and significantly increased the quality of all Microsoft Teams UC interactions.
Now the client is able to leverage One Communications to the warehouse, configure, implement and manage their IP Telephony phones and provide the ongoing maintenance and IT support required for these devices.
Learn More
One Communications' clients are now able to connect directly with all major Cloud platforms with assured performance and security.
For more information on how One Communications, Bermuda's Tier 1 Solutions provider, can assist with your enterprise Cloud needs, give us a call at 700-7300.