OneHome Automation
Add on Automation equipment to enjoy the convenience of locking and unlocking your door remotely, controlling air conditioning units, lights and small appliances.
*Automation equipment only available as an add-on to the OneHome Professional Security plan
View Plan Details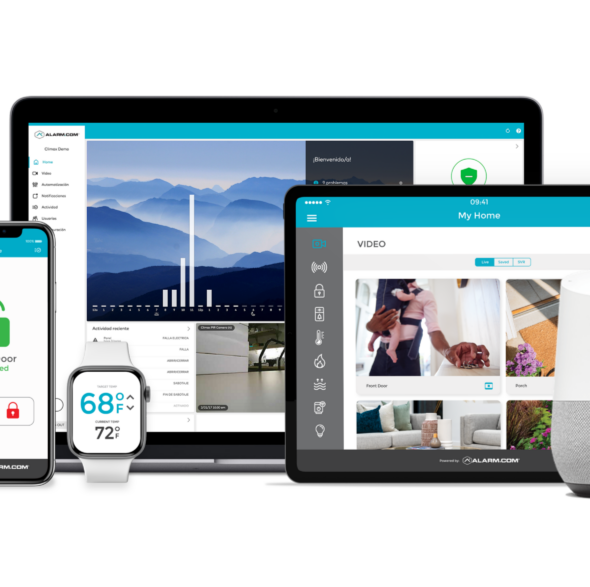 What We Offer
Security and Automation
Video Monitoring
Watch encrypted live feed of your property on your mobile devices – from anywhere, at anytime with crystal clear HD quality.
Get smarter video alerts on what's most important to you.
Smart Door Locks
Lock or unlock your door remotely or create a special codes for visitors.
Get a reminder if you leave the door unlocked.
Smart Lightbulbs
For energy savings, turn your lights on and off on the go.
Receive a reminder in case you forget to turn off the lights.
Split A/C Smart Thermostat
Save money by automating your home's cooling system and controlling your Split Air Conditioning Units, from anywhere.
Cool your house to the perfect temperature before you get home
Door & Window Sensors
Smartphone alerts so you know when a door is open or closed.
Place them on any door around the house or gates to receive alerts if someone enters the yard or pool area.
Smart Smoke Detector
Detects smoke and heat and responds with proactive safeguards that protect your family.
Smart Water Sensor
Detects flooding and leaks and sends an alert to your Smartphone so you can take action and prevent damage, or shut off your water supply automatically.
Smart Plugs
For energy savings, turn your small appliances, including lamps, on and off on the go.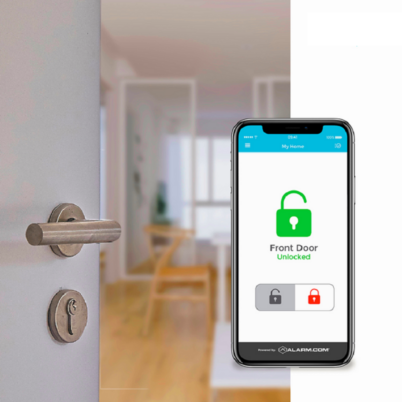 Access Control
Say goodbye to keys with a smart door lock. Lock or unlock your door remotely, set time-limited access codes, and receive reminders if you forget to lock your door when leaving home.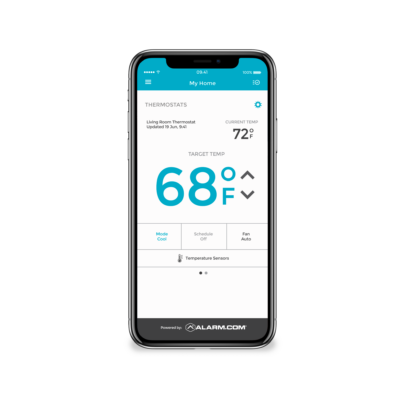 Cost Savings
Save money and stay comfortable with a smart thermostat.
Control your air conditioning to ensure the room is cool and comfortable when you get home, or in case you forget to turn it off when you leave, directly from your smartphone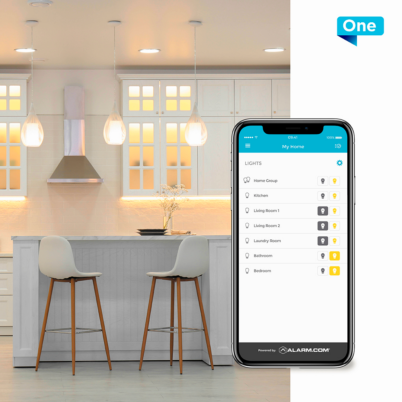 Convenience
Control your lights and small appliances from anywhere with a smart plug and receive reminders on your smartphone if you forget to switch them off.
Get Started Today
Add any of our Automation products to our OneHome Professional Security plan.
Shop Now