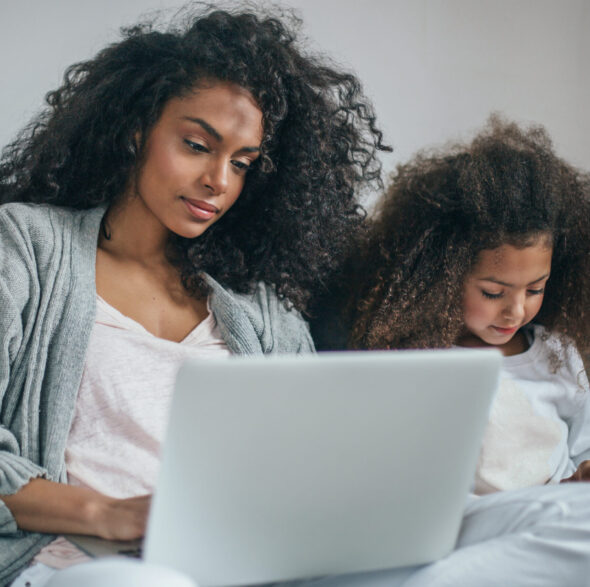 Guaranteed WiFi
OneHome WiFi is guaranteed to provide seamless WiFi coverage throughout your home, so you can experience consistently strong internet coverage everywhere you need it.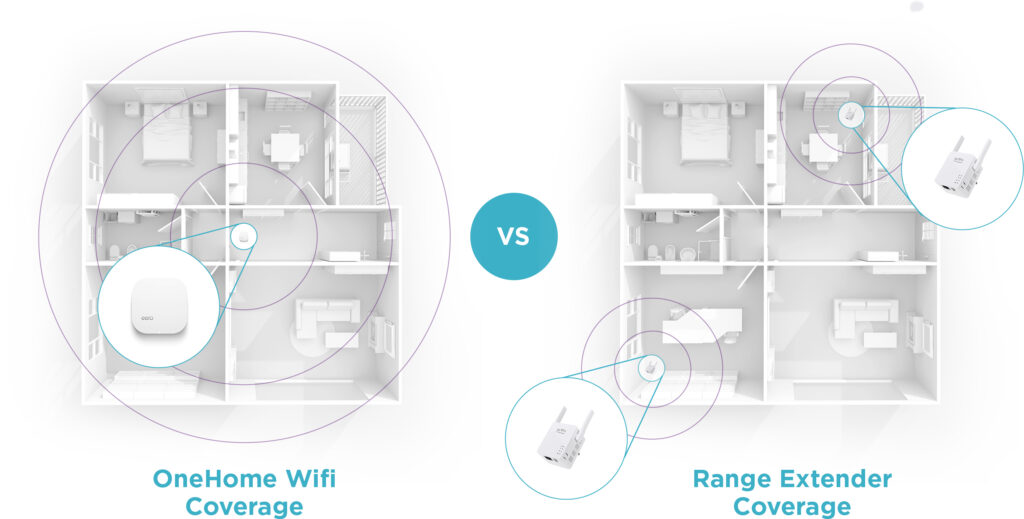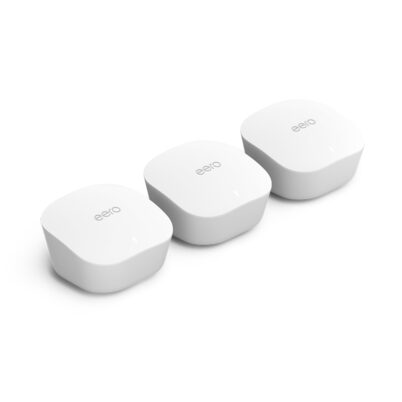 Smart Internet Plans
OneHome WiFi extends the coverage of your FibreWire Smart Internet throughout your home. Our plans range from 50MBPS up to 1GIG.
FibreWire Smart Internet Plans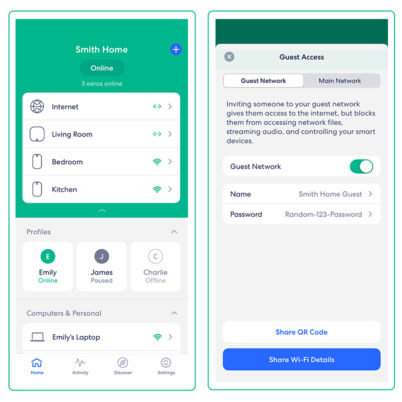 OneHome WiFi at Your Fingertips
Control of your WiFi and connected home are now in the palm of your hand. Set up access for guests, manage devices, run speed tests and more.
Easy To Set Up
Start by plugging in your eero unit. Then, using the OneHome WiFi App, you'll be guided through your setup. You will need FibreWire Smart Internet to get started with OneHome WiFi.
OneHome WiFi vs WiFi Extenders
Below details the key features of OneHome WiFi that separate it from traditional WiFi extenders.
A Single WiFi Network: Create a single 2.4 and 5 GHZ Home WiFi Network
Seamless Handover: No dropped connections as you move in and around your home
Flexibility and Reach: Blanket your home with WiFi without impacting Internet speed or performance
Dynamic Traffic Routing: Automatically connects your device to the access point with the strongest WiFi signal
Easy Setup and Management: Manage your home WiFi network with a single app, from anywhere