FibreWire Streams
Purchase
A brand new $15/month streaming service for FibreWire Internet customers. Customize your package to watch and record the most popular shows, movies and sporting events on up to 5 devices.
Main Stream - $15/month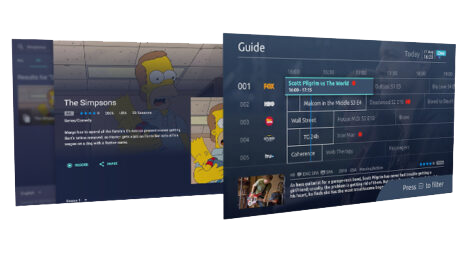 Stream on up to 5 devices
Major American and Canadian Networks
On Demand new release movies
1- OneBox Media Player included for streaming on your TV
200 hours (expandable) of Cloud DVR storage
FREE OneHome WiFi (3 eeros, $10/month value)
Premium Streams
Want more? Add Premium content to your Main Stream. Watch the most popular shows, movies, and sporting events not available on any other streaming service.

HBO
$16.20 / Month

Cinemax
$13.00 / Month

Showtime/TMC
$20.00 / Month

Fan Zone
$30.00 / Month

Cala Pack
$6.00 / Month

RTP
$7.50 / Month

TFC
$15.00 / Month
Theme Streams
Choice is a wonderful thing. The more you choose, the more you save. Select one or a few theme packages to customize your streaming line up.
Add 1 = $25.00 / Month
Add 2 = $40.00 / Month
Add 3 = $45.00 / Month
Want More = $5.00 / Month (Per Each Additional Stream)

Newsworthy
Includes channels like CNN, MSNBC, BBC World & more!

Discover Pack
Includes channels like Discovery, History, National Geographic & more!

Kids Zone
Includes channels like Disney, Nick, The Cartoon Network LA & more!

Adrenaline
Includes channels like ESPN, TSN, Golf & more!

Life Stylin'
Includes channels like HGTV, Food Network, Travel & more!

Films & Faves
Includes channels like FX, Lifetime Movie Network, Bravo & more!

Pop Culture
Includes channels like Comedy Central, E!, BET & more!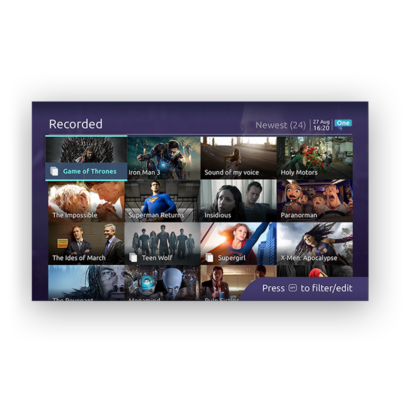 Cloud DVR
Record your favourites. Build collections. 200 hours of Cloud DVR storage to build a library of your favourite shows not available on other streaming services.
Learn More
FREE Kids programming, and reduced rental rates with New Releases for only $5.99, and library titles for only $3.99.
//php require('block__header.php'); ?> //php get_template_part('template-parts/blocks/block__header');?>
See What's New





Signed up? Great! Here's how to watch:
1. Download and install our FibreWire TV app
2. Pick up your OneBox Media Player and OneHome WiFi devices from our Retail store or through our curbside service.
3. Use the included setup guide to start streaming on your TV.