How to Create Additional User Logins for the Alarm.com App and Website
The account owner can create unique logins and customize permissions for additional users to access the app and website.
Using the alarm.com website
Users (left side menu)->Manage Logins->Add a Login
Enter user's Email Address
Enter Login Name. Can be the email address or a different login name.
Click Save

Set permissions for user
Check box for Permission level
Check boxes for Feature Permissions
Click Save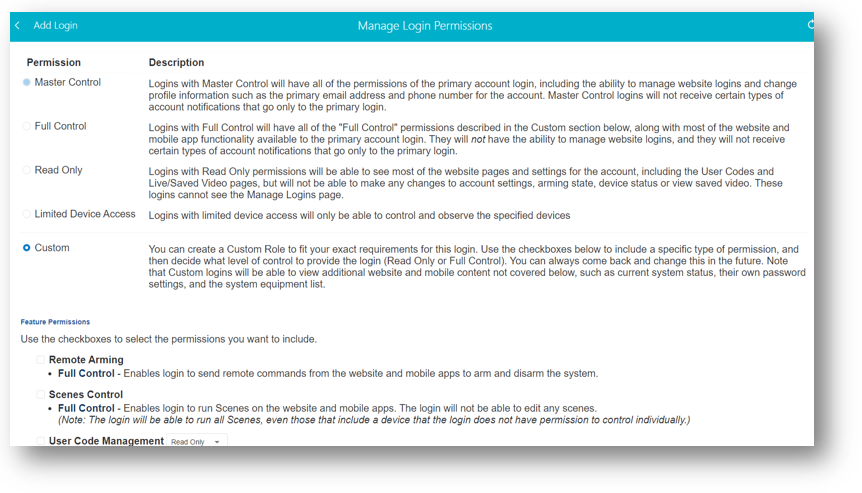 New User
The user receives an email and clicks Get Started.

The user clicks I Agree to the Alarm.com Terms.
The user creates their own password and clicks Save. The password requirements are provided.