What We Offer
One Smarthome Options
Video Monitoring
Watch encrypted live feed of your property on your mobile devices – from anywhere, at anytime with crystal clear HD quality.
Get smarter video alerts on what's most important to you.
Smart Door Locks
Lock or unlock your door remotely or create a special codes for visitors.
Get a reminder if you leave the door unlocked.
Smart Lightbulbs
For energy savings, turn your lights on and off on the go.
Receive a reminder in case you forget to turn off the lights.
Split A/C Smart Thermostat
Save money by automating your home's cooling system and controlling your Split Air Conditioning Units, from anywhere.
Cool your house to the perfect temperature before you get home
Door & Window Sensors
Smartphone alerts so you know when a door is open or closed.
Place them on any door around the house or gates to receive alerts if someone enters the yard or pool area.
Smart Smoke Detector
Detects smoke and heat and responds with proactive safeguards that protect your family.
Smart Water Sensor
Detects flooding and leaks and sends an alert to your Smartphone so you can take action and prevent damage, or shut off your water supply automatically.
Smart Plugs
For energy savings, turn your small appliances, including lamps, on and off on the go.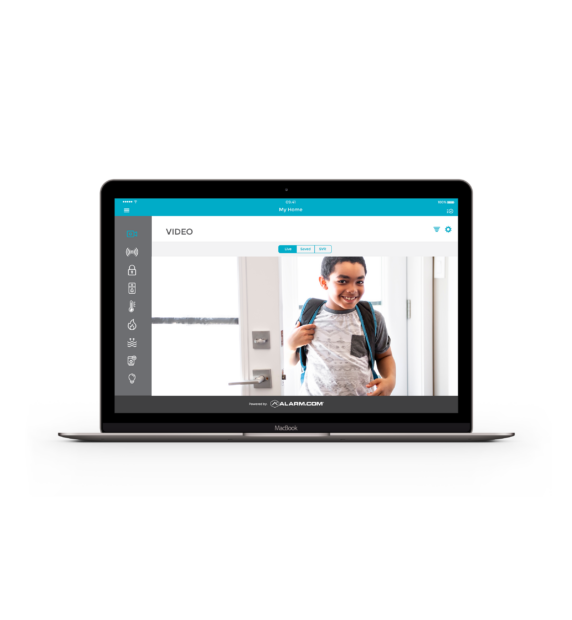 SmartHome Security
Peace of Mind
Never miss a moment of activity with encrypted live video streaming and entryway/indoor motion sensors that alert you to unexpected movement around your home.
Enjoy self-monitoring or 24/7 professional monitoring of your home.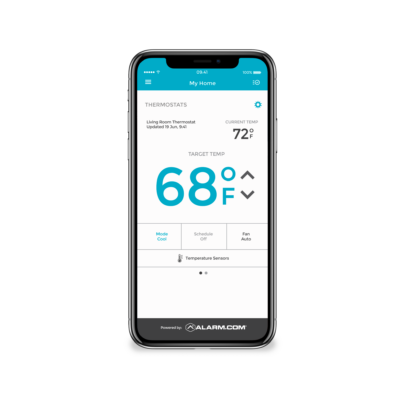 SmartHome Automation
Cost Savings
Save money and stay comfortable with responsive energy savings.
Control your lights and air conditioning to ensure the room is cool and comfortable when you get home, or in case you forget to turn them off when you leave.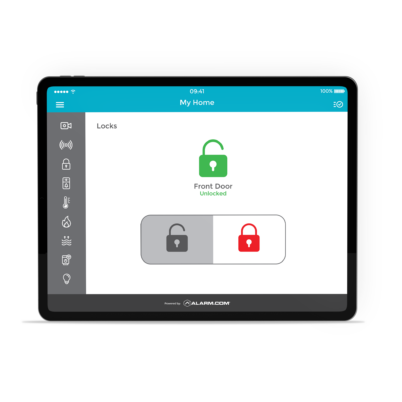 SmartHome Automation
Convenience
Stop leaving your key under the mat or worrying that you left your door unlocked. Remotely lock the door from the app and receive reminders if you forget.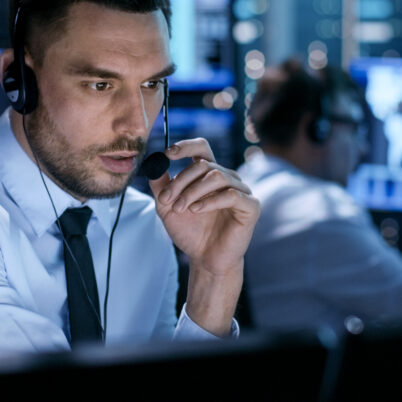 SmartHome Security
Professional Monitoring
Keep your home and loved ones protected with professionally monitored Smart Home Security.  In an alarm event, your security system sends an emergency signal to a 24-7 monitoring station, where a certified security professional will contact you and your designated emergency contact list, and dispatch authorities as required.
One SmartHome is the Smart Choice
Location-Based Geo-Services
Geo-Services respond based on your location. Have your thermostat automatically adjust when you leave for work, or get a reminder if you forget to lock a door.
Dedicated Cellular Connection
You can count on reliable, uninterrupted protection. Your system will continue to communicate even if the phone or cable line is cut, power is out or the Internet is down.
Control Through Single Intuitive App
Control it all from your mobile devices. Whether you're at home or on the go, you can manage your home security system.
Plans That Save You on Home Insurance
Save money on insurance with a professional monitored system. Contact your Insurance Provider for a quote.
Easy To Set Up
Download the Alarm.com App to view and control your system from the palm of your hand with the easy-to-navigate Dashboard. Arm and Disarm your panel, adjust lights, locks and thermostats.