All About @logic.bm and @northrock.bm Email
How can I access my @logic.bm or @northrock.bm email account?
On www.onecomm.bm click the Menu icon at the top of the home page then choose Webmail.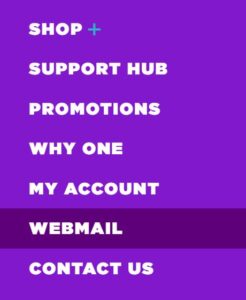 After you have selected Webmail, you will be redirected to a login screen. Enter your full email address followed by your password then click Log In.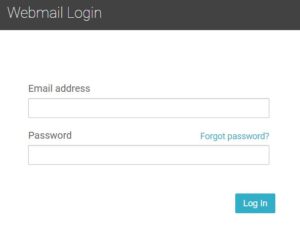 How do I add my @logic.bm or @northrock.bm email address to my mobile phone?
IMAP vs. POP 
IMAP-Use if you have your email address added to multiple devices.
IMAP does not allow you to delete emails from the device. You must delete emails by logging into Webmail from our website.
POP3-Use if you are adding your email address to one device. POP allows you to delete emails from your device.
Outgoing and Incoming Email Server Settings for @logic.bm and @northrock.bm.
For both incoming and outgoing, please use secure.emailsrvr.com.
SMTP Settings: Incoming and Outgoing Port Numbers for IMAP and POP
IMAP
Incoming: 993
Outgoing: 465
POP
Incoming: 995
Outgoing: 465
How do I add my northrock.bm or logic.bm email to Outlook 2013?
I'm not receiving my emails.
Unless you had previously purchased extra inbox storage, your email inbox can store up to 30 mb. If your incoming email has attachments such as documents or photos, your inbox space
will be consumed fairly quickly. It's important to delete old or unwanted emails on a regular basis to keep your inbox free to receive emails.
My emails are not being received.
Your outbox might be full. Open your Sent folder and delete old sent emails to free up space.
Ask the recipient to check their Junk or Spam folder as the email might have landed in one of those folders.
If the email did land there, ask the recipient to add your email to their contacts so your emails will land in their inbox going forward.
How can I tell if an email is a scam or fraudulent?
We refer to this as phishing. Look for these red flags in the email:
Spelling is incorrect
There is a call to action.
E.g. Reply Immediately, Respond today, Get Started Now
They are reporting that there's an issue with your account
They are requesting your personal information
E.g. Send your username and password
Reply back with your banking information
Report the email to One by calling 700-7000.
Never provide any personal information to the sender.
Email phishing example